If you're in the market for a handheld gimbal for your smartphone to take your videography game to the next level, here's a list.
A great number of people have got into or transitioned into mobile photography and videography and thus the market for smartphone video accessories has evolved. With smartphone cameras getting better by the day, the best way of shooting videos on mobile is with the help of gimbals. They keep the phone stable even when moving. Before I start with the list of the gimbal in our records I will like to let you know that what is gimble, according to Wikipedia A gimbal is a pivoted support that permits the rotation of an object about an axis. A set of three gimbals, one mounted on the other with orthogonal pivot axes, may be used to allow an object mounted on the innermost gimbal to remain independent of the rotation of its support.
So, here are some gimbals that your mobile videography needs:
1. DJI Osmo Mobile 2 (Rs. 9 999)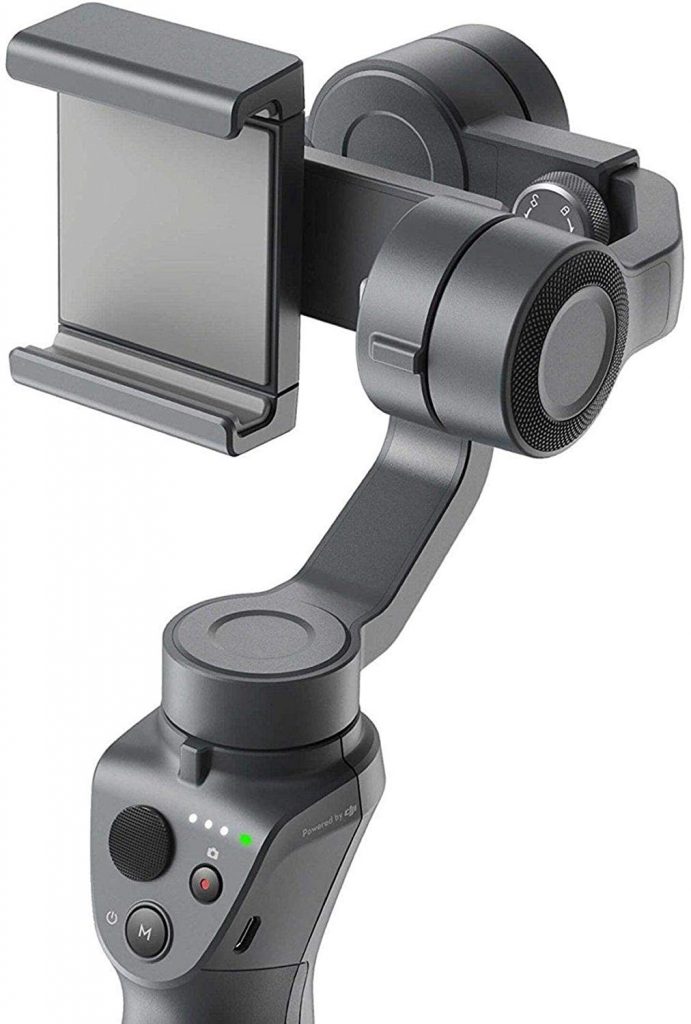 The DJI Osmo Mobile 2 gimbal for smartphones is handheld, and it is incredibly useful for videographers who prefer to shoot on-the-go. Its brushless motors and built-in sensors ensure the stability of this gimbal. This gimbal stabilizer allows you to shoot stunning hyper-lapse and time-lapse videos, as well as panoramas. It supports live streaming, and its battery can last for 15 hours, which can charge your phone. DJI Osmo Mobile 2 weighs 485g.
2. Zhiyun Smooth 4 (Rs. 9 950)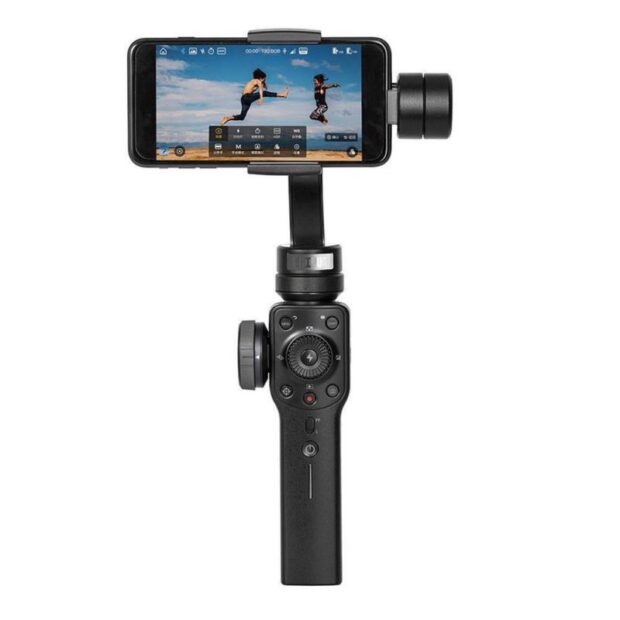 Zhiyun Smooth 4 features a multi-axis control that makes your video recording experience easier and more stable. It is compatible with GoPro and most smartphones. This stabilizer comes with settings on the hand wheel, which includes Focus Full and Zoom. With Zhiyun Smooth 4, you can create slow-motion, time-lapse, hyper-lapse, and Motionless videos. This gimbal comes with object tracking, which makes the footage smooth. The battery lasts for 14 hours and can also be used for charging your phone.
3. Moza Mini-S (Rs. 7000)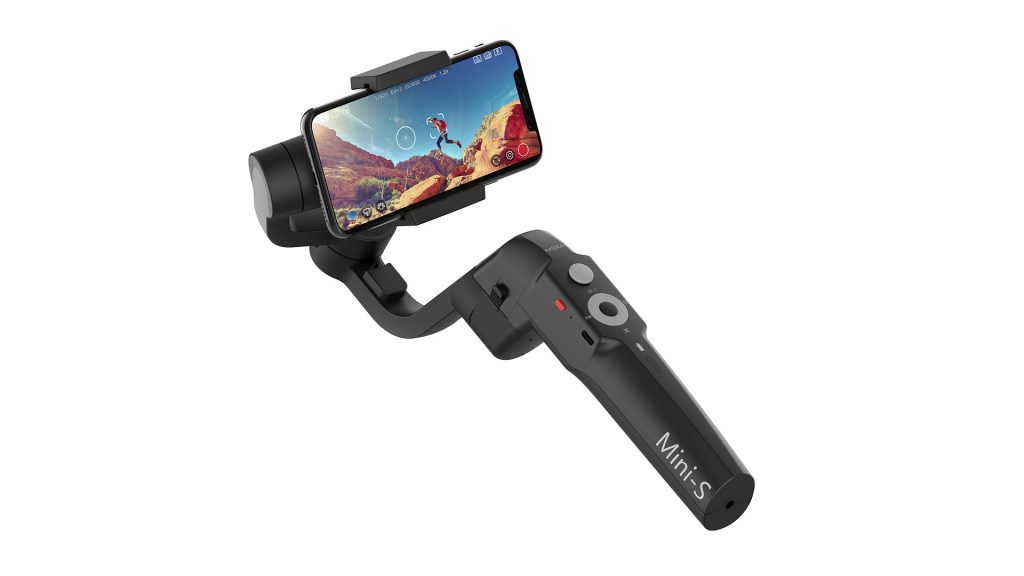 This gimbal is the newest edition from Moza, and it is a good value for money. Even though it is on the cheaper side, Moza Mini-S offers you excellent stabilization for recording videos on your smartphone. This product features many great shooting modes, and slow motion, sports gear mode, inception, and hyper-lapse are some of the many modes available. Moza Mini-S also features a three-way axis control and facial recognition. Its battery lasts for up to 8 hours.
4. Hohem T2 (Rs. 9 999)
(Best option)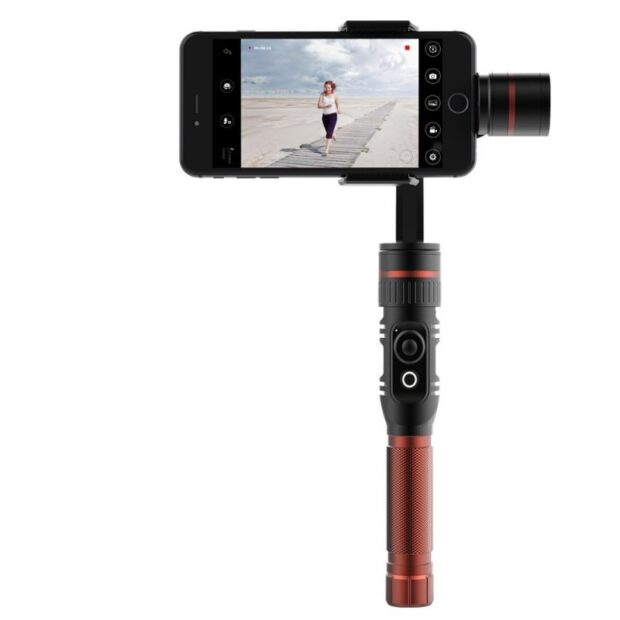 This 3-Axis gimbal stabilizer comes with incredible stabilization technology, and it also features Five-way Joystick, as well as multifunction buttons control. It features an option for manual shooting, along with automatic face and object recognition, 360 panorama shooting, and Smart Auto-tracking shooting. Hohem T2 weighs 395 grams, and it has a battery that lasts for up to 5 hours.
5. Digitek DSG 005 (Rs. 6 999)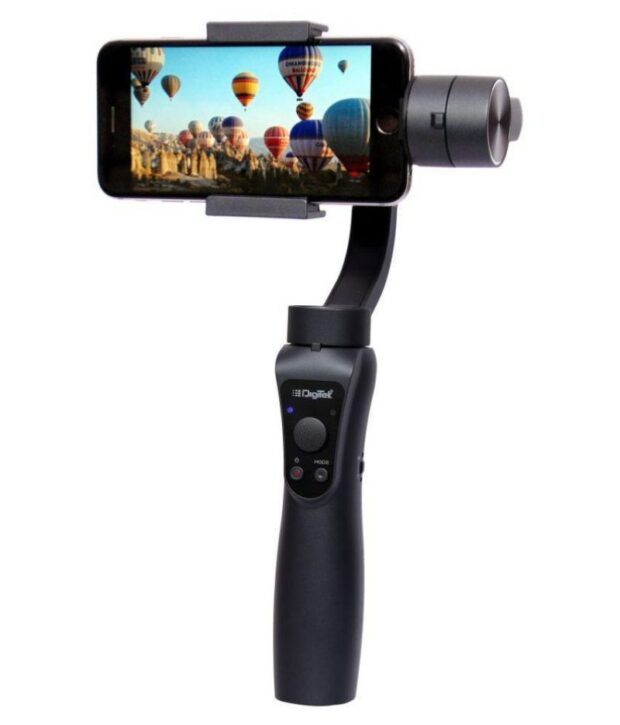 If you are on a budget, this inexpensive gimbal stabilizer will be a perfect match for you. Digitek DSG 005 features a motor and sensors which help stabilize your smartphone. This gimbal stabilizer comes with an ergonomic structure design, and it is resistant to shock. This product will be excellent for you if you are interested in taking panoramic photos. Also, Digitek DSG 005 features a joystick, which is used for PAN, TILT, and speed control. The battery life is 12 hours, and it takes approximately 4 hours to charge it.
Hey, I hope you like this blog, if yes don't forget to share this post with your known one, or also you can share this blog on Facebook or other social media platform, Really I will like that a lot.